Website Care, Maintenance, and Growth – What Do I Need?
What if you could have maintenance-free, easy-to-care-for WordPress websites that you did not have to worry about on a day-to-day basis?
We all know there are a lot of people who are offering WordPress maintenance, support, or care but what is really involved in each, and is there a difference? But the reality is there is some cross-over of steps and the terms really can be interchangeable so you might be thinking you are getting one thing but in reality, you are not.
But fear not – it's actually not that complicated and I can teach you the difference between care, maintenance, support, and keeping your site performing well.
The Essentials
I can clear as day remember the first rural house that we bought many years ago. It was a big change for us because I'm a city girl through and through, but I was not a new homeowner.
We met with the inspector for the house, the inspector for the well, and the septic inspector. Who knew that you needed to pay three people to inspect one house. But each had a specialty and had to be licensed for the thing they were inspecting. At first, I thought it was a way to get more money out of me during the buying process.
That is until I met each of the inspectors.
The home inspector was doing his job, and I think he knows I was not from the country, nor did I have to deal with non-public utilities before. So he threw around a lot of big words and complicated scenarios about the water and sewage system.
To be honest, I almost walked at that point.
Then we met the well guy. He was patient, informed, answered all my questions not only about the well but the filtration system and chemicals I would need for maintenance.
The septic guy was as kind and informative as the well guy but way funnier. He gave us tips about throwing whole (dead) chickens and spoiled milk down the system and where to take a class to learn even more.
Why am I telling you this? Because caring for your website takes the same approach only, instead of a well, septic, and home guy, you'll need maintenance, care provider, and growth support.
So let's begin with the essentials.
What is WordPress Care?
WordPress care simply put it the minimal care you need for your website. It's the regular tasks that need to be performed for optimal performance and security.
We classify website care as website management because it involves mostly back-end stuff that is performed behind the scenes.
You need to complete daily tasks, like backing up your website either daily, hourly, or incrementally depending on the functionality you have. If you're running e-commerce or an online course, you definitely more frequent runs to cover any transactions that take place on your website.
Then there are weekly tasks like running updates to your plugins, theme, or even WordPress itself. Some people run their updates daily, but it's okay to wait a few days unless there is a security issue. There are times that it's a bonus to that as well since some updates cause issues. The developers will turn around and issue a quick fix that will need to be run too.
Then there is monitoring which should be done daily but is more of an automated item. Knowing your site is live (uptime) and safe (security) is a crucial part of your maintenance tasks because you want to know there is a problem straight away instead of letting it become an even bigger problem.
There are tasks like database optimization and speed insights that are not crucial but equally important. These tasks allow you to keep a healthy site because if your database becomes bloated, it will slow your speed time down. And speed insights will clue you into potential problems.
Finally, you have your analytics reports. Even if you only have a handful of visitors, you need to know your number because a huge spike in traffic could be a potential problem.
Care is like cleaning your house, you could get away with not doing it regularly, but your house will get dusty and cluttered and potentially cause more problems to you. And you can easily do the tasks needed to keep on top of everything, or you could hire it out to a house cleaner who could get things in order much quicker than you.
The same goes for your website. It's the cornerstone of your marketing, so you want to make sure it's running at peak performance with little to no issues.
Several programs will allow you to monitor your site, perform the tasks, Several programs and keep an eye on your site if you're the ultimate DIYer. Several companies specialize in WordPress care only, or independent companies like WPSS provide the help as part of a big picture plan.
No matter what you say, there is no reason that you can't be doing the bare minimum needed to keep your site healthy.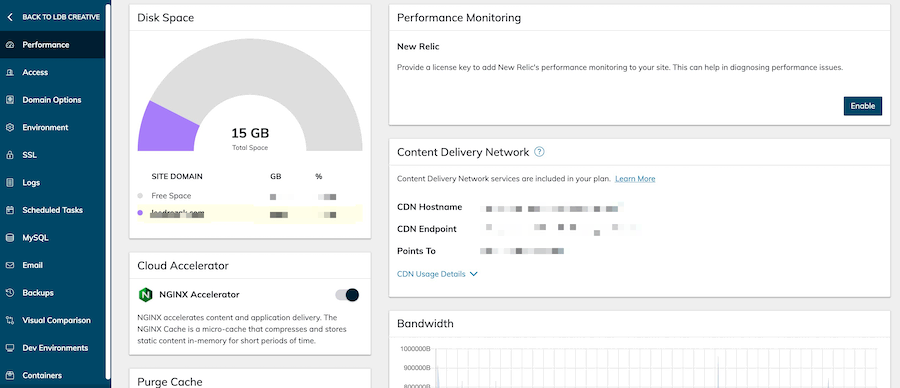 What is Website Maintenance?
Unlike WordPress care services. maintenance is keeping your site fresh with content, changing out elements, adding new blog posts, or replacing things that don't drive traffic or jive with your brand.
Maintenance also can encompass monitoring comments, reviews, and engagement with your website.
And of course, it's assessing the number from analytics or other programs you have that monitor your website's activity and conversion numbers.
Website maintenance also encompasses making adjustments to improve performance like running image optimization, tweaking caching programs, or reviewing CDNs to ensure your speed is not affected.
Think of your car, you put gas in and check the oil (care), but you also wash it regularly and clean out the inside and maybe add a deodorizer, so your passengers have a pleasant drive with you. Maintenace is more about the experience than the nuts and bolts.
Some plans, like ours, also include strategy sessions so that you can concentrate on improvements like new pages, revising content, adjusting calls to action, and more. Set it and forget it websites don't work anymore if you want to stay ahead in the search engines.
Maintenance does require some tech knowledge, understanding terms, working with recommended tools, and following best practices.
Tasks can be front or back-end tasks and are less about WordPress and more about your whole website structure.
You also have to understand your host, things like DNS records, FTP or SFTP, htacess, and PHP.
One of the reasons that many maintenance providers offer hosting or work with a handful of hosts is because they know the setups, making it easier to troubleshoot issues and manage resources.
If you're non-technical, I would certainly recommend that you have a relationship with a maintenance support person to handle hosting, caching, speed, or other issues that will affect your website.
Our success packages include maintenance and care because to have a growing website, you surely need to pay attention to more than keeping plugins updated and backups run.
You need to continue to improve the content regularly to keep your site optimized and make sure you remove or revise outdated content.

Website Growth and Success
Website support can encompass many different forms like creating new pages or adding functionality, customizing plugins, or even adding things like e-commerce.
Many new business owners make the mistake of trying to have the perfect website before they launch and then either burn out or end up with pieces that need work.
Website support can be other tasks like adding automation or making user experiences more robust or smooth. Some of our clients come to us for a website review because a piece isn't working, but they don't want to rework or redo their whole site.
Growth and success are more about strategies and planning than implementation.
They can be creating a content plan to outline categories or topics and articles that need to be written for that plan. Or it could be coming up with a scheduling plan so that information is released more consistently.
Support and growth are about moving your site ahead by adding new offers, streamlining content, creating actionable and engaging items for users and fans. It's also about making sure everything is consistent, like your brand, message promotions, and launches.
Getting back to my rural, old farmhouse. I added many things as we got used to our new surroundings. A wood burner for extra heat swapped out an oil furnace for an easier-to-use electric one and fixed the gas fireplace in the guest bedroom so my visitors would have the best experience possible.
Unlike care and maintenance, growth and success could include your digital marketing plan or adding a shopping cart of a better checkout experience. It's all about making the user experience as smooth and engaging as possible.
Basically, it's pieces that may not happen on your website, but your website is certainly affected as part of the big picture. After all, you need some way to capture those leads, register the attendees or enroll the students.
Your Big Picture Strategy
WordPress care, maintenance, and website growth all need to be part of your big picture strategy. You want the user to have the best experience possible when visiting your digital space.
Be sure to check out our Health checkup to give you a great starting point and a plan of action to ensure that all your bases are covered.
So back at you – what is one thing you can do today as part of your care, maintenance, or website success.