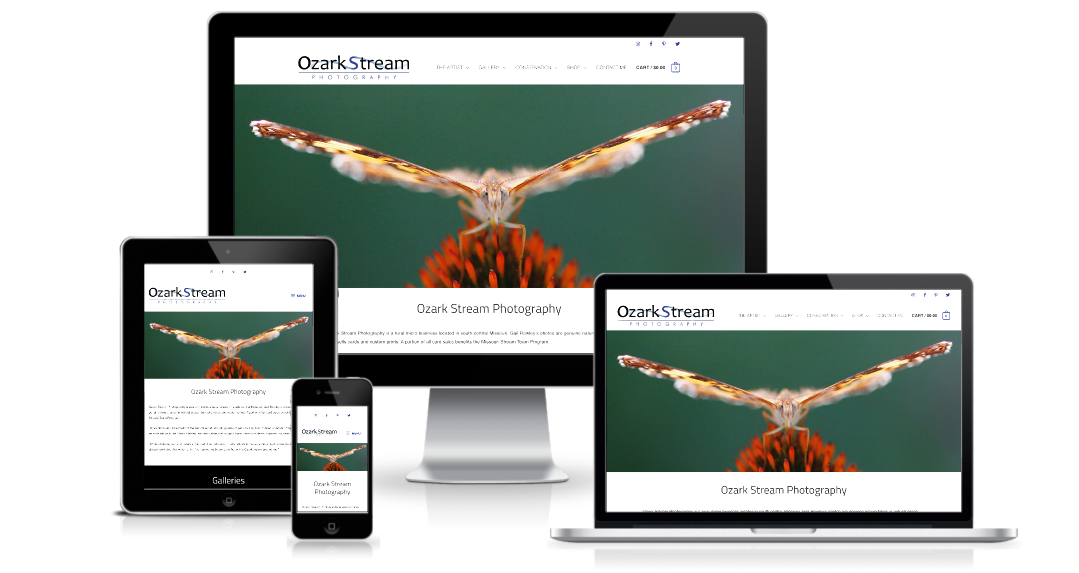 Meet the client
Ozark Stream Photography sells nature-inspired photographs and cards for people looking for beautiful nature-inspired cards and custom prints. They launched in 2004 and quickly gained supporters who want beautiful prints while also supporting the Missouri Stream Team Program.
What was needed:
Gail Rowley came to us looking for help to update her website and learn how to keep it properly maintained. The theme was built several years ago using pieced-together plugins and some old functionality. The load time was over 5 seconds, terribly slow for an uncomplicated e-commerce site.
Gail was having a hard time getting her beautiful images to display properly. Her customers were getting frustrated when checking out since the site was not designed for the customer checkout ease or mobile devices.
The before and after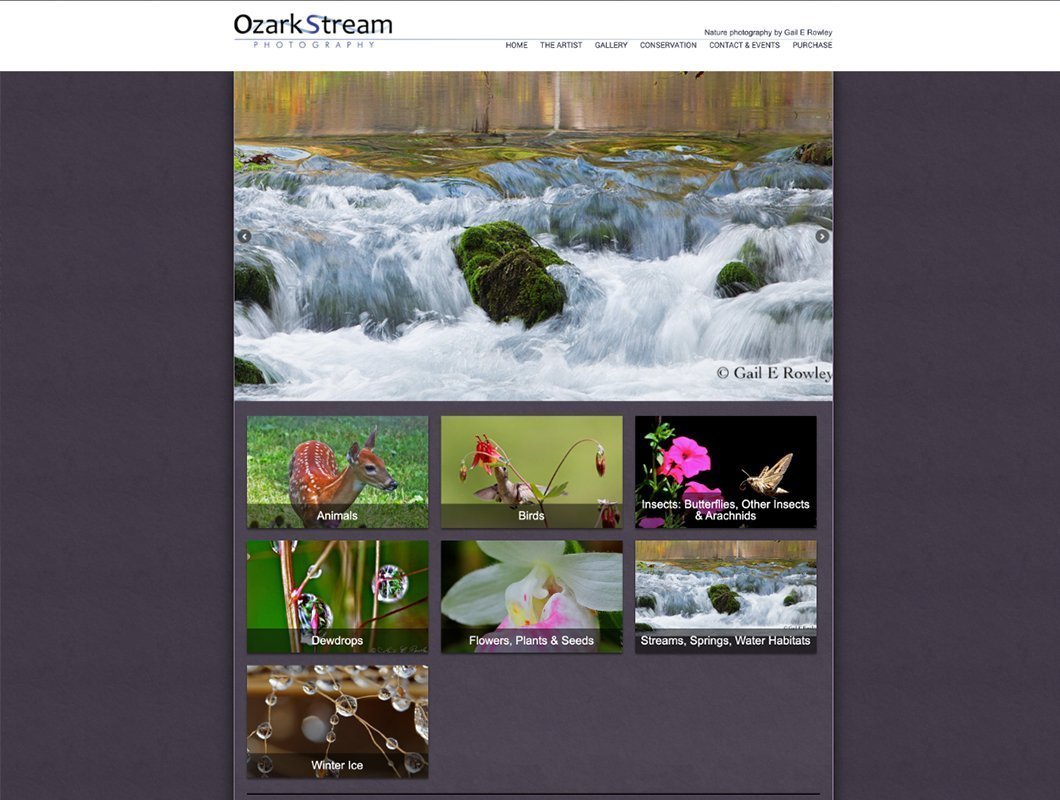 Our Solution
Rather than piecemeal changes, a solution that would certainly drive costs up, we decided to do a redesign so that the site would be mobile responsive, highlight the imagery that is the crux of the website, and make it easy for Gail to keep maintained and updated. We also wanted to get the performance time under the 3-second threshold.
In addition to the design change, Ozark Stream Photography set up a maintenance plan to concentrate on her photography and products instead of worrying about her website updates.
Final Thoughts
When having your website redesigned consider the customer first in your changes. Many clients have come to us worried about the visual aspects of the site when they needed to concentrate on the value to the customer and the message they are conveying.